Toyota 2JZ CNC Cylinder Heads & Components
A couple years ago, I stated that the Toyota 2JZ head was one of the most difficult heads I'd ever ported. With it's unique design where no two ports are the same, it was like porting six individual cylinder heads, and making all of those different ports flow the same was extremely time consuming. Since then we've digitized that original design, as well as one I've developed for enthusiasts seeking (over) 1000HP and today these are some of our most popular heads.
CNC porting has allowed us to ramp-up 2JZ head production to eight heads per month, while maintaining the same extreme-quality standards our heads are known for.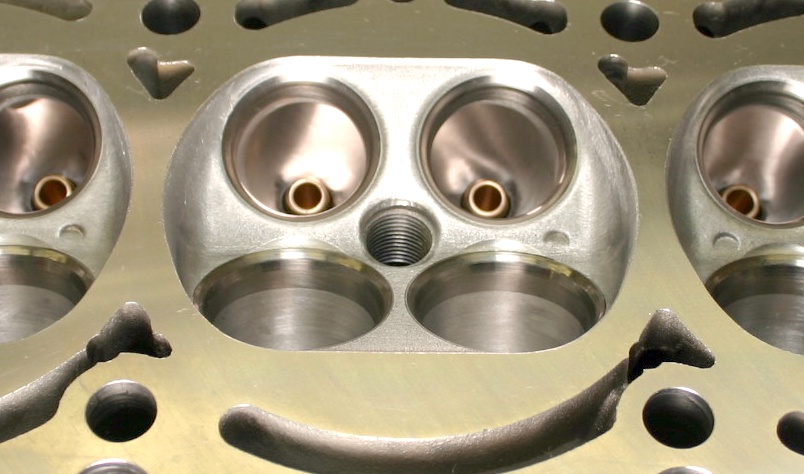 Our hand-finished CNC heads feature tapered manganese-bronze valve guides which are hone-fitted using Serdi DH100 machinery, oversize severe-duty valve seat inserts (painstakingly machined with new Serdi 4.0 equipment), and hand-finished detail work that has to be seen to be appreciated.
As stated above, we have two port combinations to optimize the head for different power combinations. We stock brand-new Toyota head castings, stainless steel and inconel valves, titanium retainers, dual springs, seats, Roller-Wave pistons, and Carillo rods for the Toyota 2JZ's. Our Roller-Wave pistons are available in a variety of bore diameters for stock 3.0, 3.2, and 3.4 liter stroker combinations.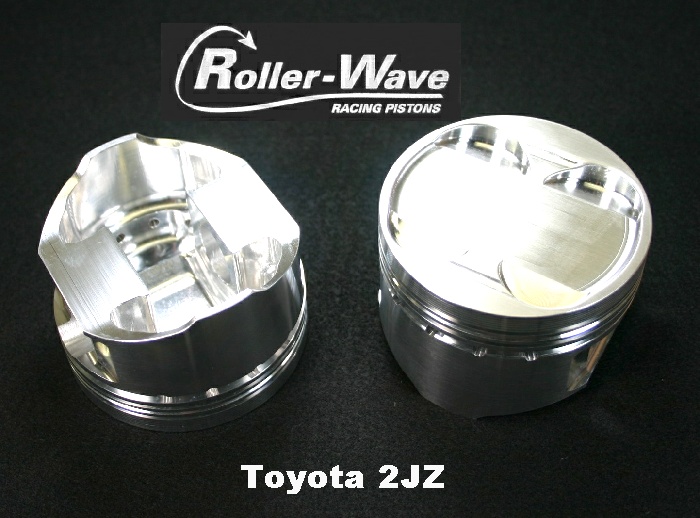 All 2JZ Roller-Wave pistons feature increased mechanical octane with their unique step-quench design. These pistons (including stokers') have thicker top ring lands for greater detonation resistance than you'll find in other aftermarket offerings. We're also able to offer better cylinder sealing and oil control using custom rings manufactured exclusively for us by Total-Seal. So, if a total package is what you're looking for, you can get all the right pieces here at Endyn.